The vows are said, the rings are exchanged, the American Bishop has finally "got y'all married", and the new Duke and Duchess of Sussex returned to Windsor Castle for champagne and Bowl Food. But, what is "Bowl Food?"
---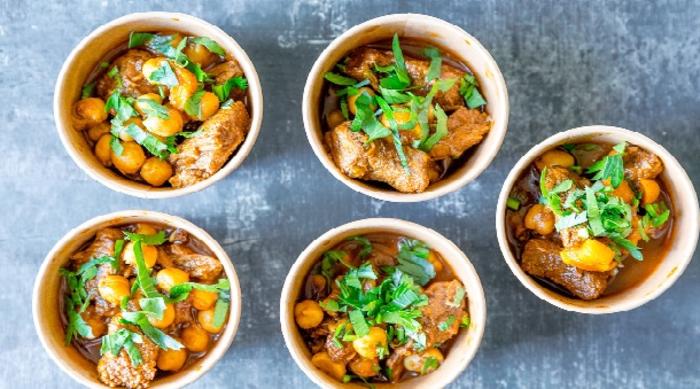 ---
Bowl Food has been around for a few years now, and is the ideal format for an informal celebration. Larger than a canapé- it's usually about a quarter of the size of a main course- bowl food is designed to be eaten whilst mingling, rather than at a table. Guests would usually be served at least two or three different dishes, so it's also a great way to provide a menu covering different food styles and preferences. These can be alternated with canapés to give a range of different dishes and to give more substance to a drinks reception, for example.
Popular bowl food dishes include curries and risottos, as seen at the Royal Wedding reception. These are easy to serve and to eat; bowl food should not need complicated cutlery!
Dine Delivered ™ offer a number of mouth-watering bowl food options, including a fragrant cauliflower & chickpea curry, perfectly balanced and warming; an elegant oak roast salmon with cucumber & tomato, perfect for summer weddings and garden parties; or traditional British fish and chips, served in lighter, smaller portions. All of these are delivered to your door ready to serve or with a few, easy to follow steps to finish and present, allowing you to spend less time in the kitchen and more time with your guests- including Bishops.
---