Virtual Event Hospitality
From Healthy Snacks to rewarding three course meals, we package everything for your guests to finish in minutes and enjoy at leisure.
Event Management
We have wide experience of managing both in person and hybrid virtual events and can assist with live streaming and full event management in addition to hospitality.
Product launches
Work with Dine Delivered ™ to have your product delivered to addresses across the UK. Reach a wider audience with our bespoke service.
From an awards event for 600 guests, normally held at Grosvenor House Hotel; "I have had so many calls and texts today full of gratitude and amazed by the sheer quality of what they have received. A great start for our event tonight – we will certainly be offering this to attendees who can't make it to the Grosvenor next year. Our Sponsors are delighted by the branding and inclusion of good bags!"
Suggested Menu
See what our customers say about us below
"Dine Delivered ™ despatched boxes for our 400 delegates across the UK and even packed our event collateral & company brochure with their delicious food – a complete virtual event solution!"
"This remarkable system has transformed the way I order food for my parties – it always proposes a personalised, delicious menu, ordering everything I need automatically and far more quickly than the alternatives"
"Clients aren't left trying to navigate a complex site to find accompaniments and garnishes - Dine's system simply adds everything to the shopping basket based on the selected themes and favourites, building the perfect menu with a few clicks!"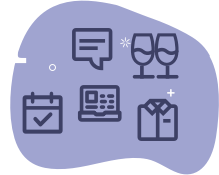 Tell us about your event
What's the occasion and what food styles do you enjoy?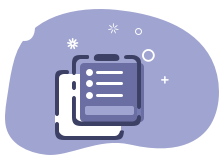 We create your virtual menu
Our MenuMind ™ will create a menu based on your event type and preferences - you will also have options add children's meals and mention special diets
Get everything you need for your event
Beautiful event food, ready to present and serve, with optional finishing touches to create a complete event solution.
Enjoy beautiful food, delivered to a location of your choice. Use our service to add finishing touches such as drinks, equipment and even entertainment. Delivered event food to full event planning - the choice is yours.