Argh, there's less than 100 days to go until Christmas, and it's that time many employers start to dread- it's time to start planning the annual Office Christmas Party. But far from being something to get through, the annual festive bash can be enormously beneficial for your company. Here's 5 reasons why it doesn't pay to be a Scrooge
---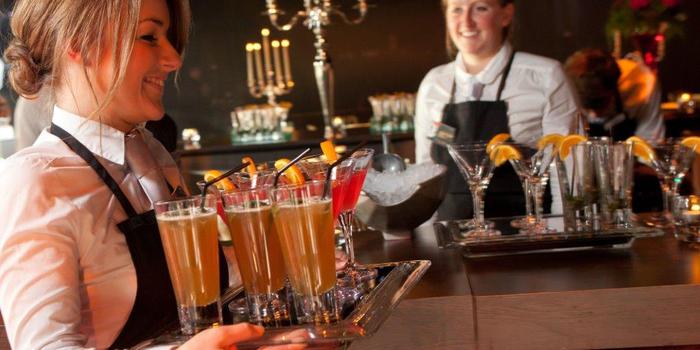 ---
Team Morale
In the midst of a dark, dank miserable winter an exciting Christmas party gives everyone something to look forward to, and helps to mark the end of the year .It gives your staff a boost, and leads them into January with a new-found energy and enthusiasm. More than that, happy employees are 10 times less likely to take sick leave than those suffering stress or anxiety. Spend a little on a Christmas party and watch those sick days disappear.
Breaks down company barriers
We all know that in the office people tend to speak to the same colleagues every day, rarely sticking their heads above the office dividers. The office Christmas party is one event that encourages people out of their silos and helps to create a company-wide culture. It breaks down perceived barriers between teams and encourages development of communications between separate areas of the business, something that helps create innovative solutions to business problems.
Rewards Staff
A well thought out festive event doesn't just say thank you to your staff for a job well done- happy staff will boost your bottom line. As Richard Branson is quoted as saying: "If you look after your staff, they'll look after your customers". Show your employees you care at Christmas and they will take care of you into the New Year.
Improves staff retention
A staff party doesn't just improve your employees' morale; workers see it as a sign of the company's financial health. When your employer cancels your annual festive event, it's time to start looking for a new position, according to this article by Wlison Field Insolvency Practioners.
It costs a company around £11,000 to recruit each employee, research by accountant Accounts & Legal has found. When you put it into context, £30 a head for a Christmas do is a sound investment.
Christmas Parties aren't expensive
A great Christmas party doesn't have to cost a fortune; research by Savoy Stewart shows the average spend on Christmas parties to be £30 per person, an amount equivalent to just 1.3% of the average salary.
At dine delivered we offer canapes and nibbles from just £5 a head, and with lots of drinks options, and nationwide delivery available, it can take just a few minutes to cross organising the Christmas party off your to do list. Then you can get back to reaping all the benefits!
Discover the easiest way to treat your employees this Christmas at www.dinedelivered.co.uk.
---