If the idea of cooking for a dinner party fills you with dread, you're not alone! One in eight of us struggles with cooking for friends- so Dine Delivered ™ has the perfect solution! Easy to order, pre-prepared food from our chefs, that you can finish off and serve to your guests. Entertaining made easy! Don't believe us? Below, self-confessed demanding foodie and 'Come Dine With Me' winner Julia Nelson gives us her review!
---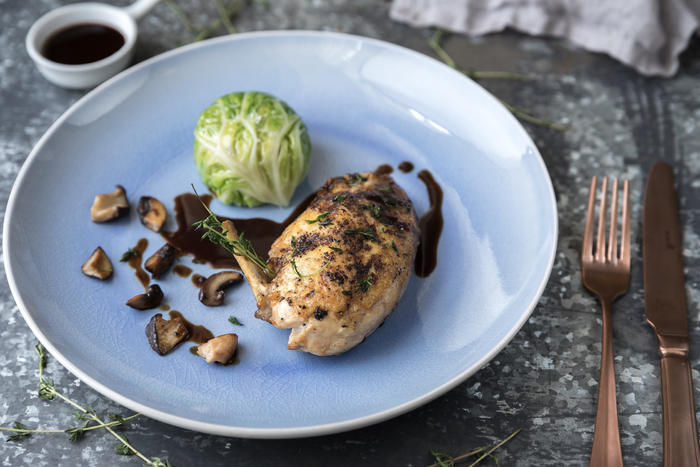 ---
A Dine Delivered ™ Dinner Party
I love good food, dinner parties and going out to restaurants, but as a very busy lawyer and Mum to three children life usually just 'gets in the way' these days .
Even when my partner has made the effort and booked that table , often after a long day at work and sorting out the children the very last thing I want to do is to leave the comfort of home . My poor dear partner despairs by his efforts to take me out being frustrated by my drowning in prep for the following days case . His attempts to supply from scratch a 'restaurant quality ' meal at home involve huge effort from him: planning, shopping and cooking a meal to watch the mild disappointment in my face as 'beige food' is served up when he has tried so hard .

So , this week was different … For a special dinner party this week he went to 'Dine Delivered ™'. He pulled off a 3 course delightful meal which was colourful , elegant, flavoursome and anything but beige . We started with a smoked salmon mousse and tomato confit martini -beautifully presented in the gorgeous elegant glass which it apparently came in !
He followed it up with a roasted, herbed chicken breast which was succulently perfectly cooked with an rich accompanying jus , smooth creamed potatoes and a selection of beautifully prepared vegetables including small flavour filled multi coloured carrots and a perfect small savoy cabbage which when I cut into it had been very cleverly prepared so it was perfectly cooked inside.
For dessert there was a very generous chocolate pave with a berry compote which was exquisite.
In all it was the best dinner party that 'he ' has ever cooked for me (and the most colourful !) .
Thank you very much Dine Delivered ™ ( and Paul ) for my wonderful meal!

---